Braked Castor 125mm for MSP working chairs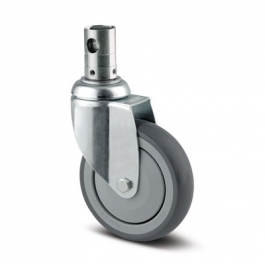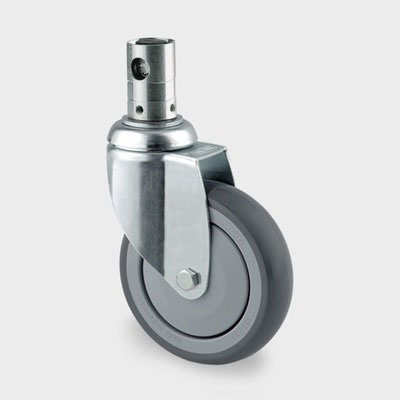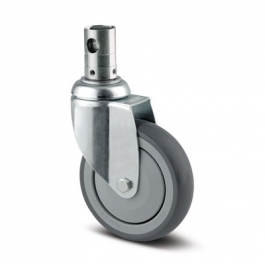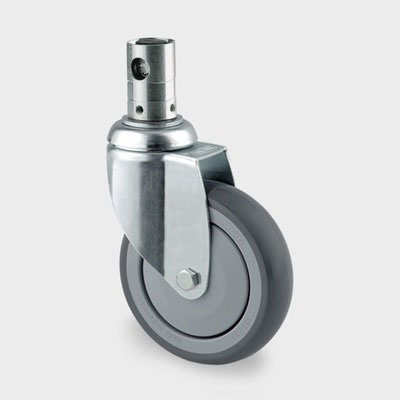 Braked Castor 125mm for MSP working chairs
Product number:
MSP-WH-MP-00115
incl. VAT €181.44
Excl. VAT
€149.95
All parts are MDR compliant
Purchase comfortable on account
Product Information
The Pros
High quality castor
Original spare part
Fully compatible with the Adam and Levi series working chairs
Fully compatible with the Boxer series working chairs
High precision double ball bearings
With total lock brake function


Read more...



Description

This castor is an original spare part and can be used on the Adam and Levi series working chairs from MSP and also the Boxer series working chairs from Doge Collection. This model has total lock functionality and can be operated by pulling the brake lever of the chair, or by operating the electric brake button should you have that option installed.

The castor is made of high quality materials and has high precision double ball bearings. The diameter of this castor is 125mm with a build height of 163mm.

More technical details can be found under the tab "Additional Information".

The datasheet of this castor can be found under the tab "Documentation".

MSP, the smarter alternative. Always
Specifications
Technical Specifications "Braked Castor 125mm for MSP working chairs"
Product number:
MSP-WH-MP-00115
Manufacturer:
MSP
Weight:
1 kg
Certification:

EN 12530

Hardness of tread:

A 87 Shore

Offset:

41mm

Static Load:

200kg

Suited for Equipment:

Working Chairs

Suited for OEM:

Doge Collection

, MSP

Swivel interference Ø:

207mm

Swivel radius:

104mm

Tyre Width:

32mm

Suited for Model:

Adam

, Adam Flex

, Adam Plus

, Boxer Flexible

, Boxer MAG4

, Boxer MG2

, Boxer Plus

, Levi

Wheel Diameter:

125mm

Mounting method:

Stem

Wheel tread:

PJP

Electrical Conductivity:

No (PJP)

Brake function:

Braked

Build Height:

163mm

Stainless Steel Bearings:

No

Dynamic Load:

100kg

Type of spare part:

Castor
Data according to manufacturer. Errors and changes reserved.