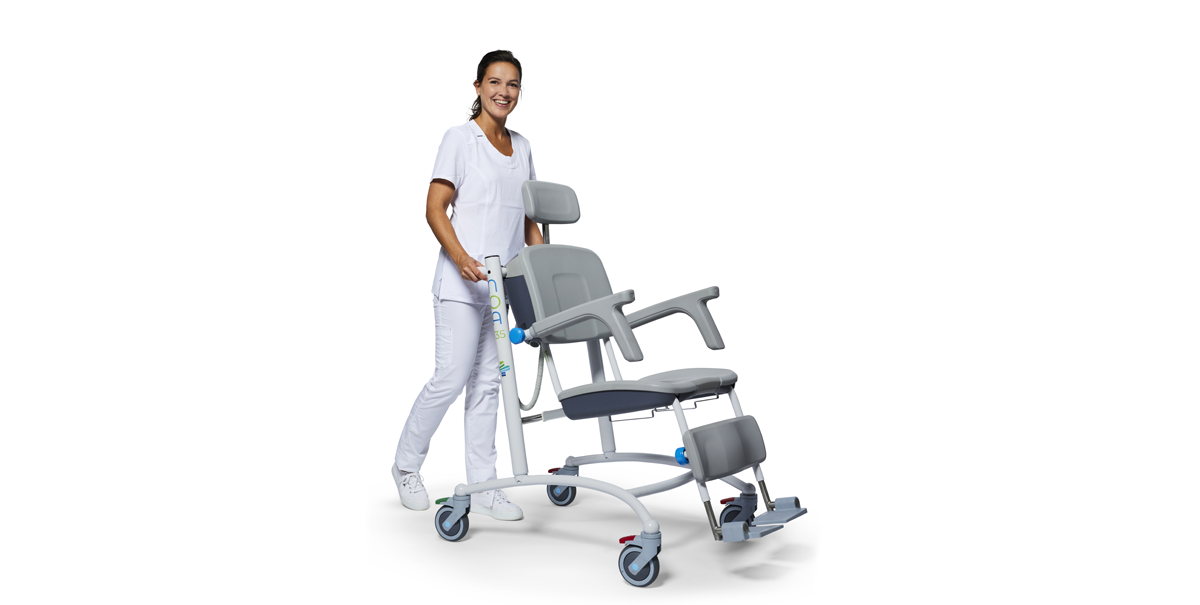 Noa Shower-Toilet Chair
---
Premium design with unparalled quality

---
The best way to start your day is with Noa. Our premium shower-toilet chair is designed to make every moment as comfortable as possible. The optimised design expands the overall working space of the care giver. Noa is a true innovation and has features that make it a one of a kind.

Noa provides a wide range of positioning assistance making it adaptable to a wide variety of needs. Each movement such as lifting, lowering and tilting runs smoothly ensuring comfort and dignity. Being a fully powered lightweight shower-toilet chair, it is easier to move around and significantly the physical effort of the care giver.
Remote controlled lifting, lowering and tilting movements
Individually adjustable arm, head and footrest
Stable and high grade stainless steel frame
Space-saving design to enable optimal caregiving
Smooth-running castors with integrated (3) brakes, directional lock (1) with stainless steel high precision ball bearin
We offer a wide range of additional add-ons to enhance Noa even more. Choose from various accessories to fit your specific healthcare needs:

Seating Po with lid
Wider armrest
Extended armrest
Foldable footplate
Safety belts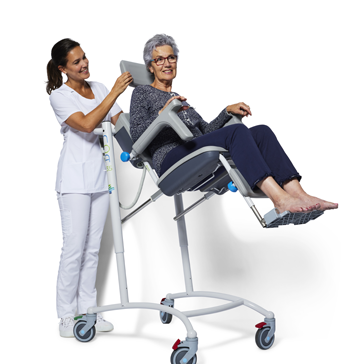 Innovative active headrest

Our protective headrest moves independently of the chair which reulst in maximum support when reclining the chair backwards.

Greater adaptability

Position the armrest in one of three positions and adjust the footrest height to the client's length.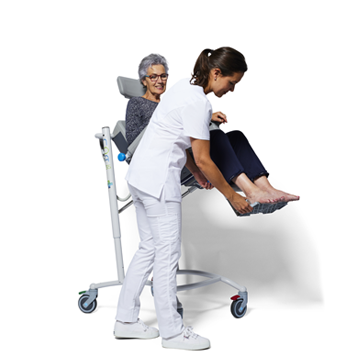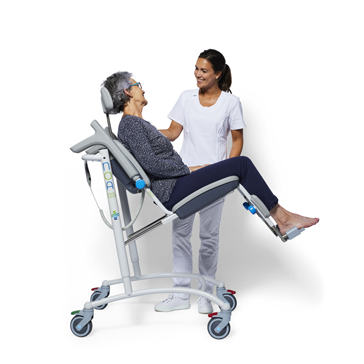 Significantly more space

---
By eliminating the standard trapezoid frame the Noa has a more optimized and spacious design. Giving the caregiver more freedom to move and less risk of hurting the shin bone.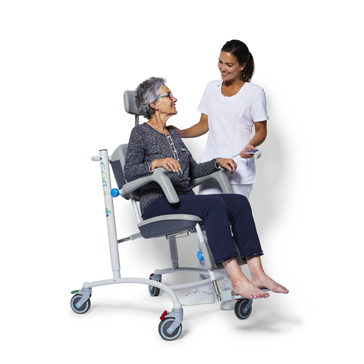 Strong and durable

---
Greater strength and durability is provided by making the entire frame of high grade stainless steel, including the high precision ball bearings of the castors