Integral 2046 serie 2-Way 2046UAP150R26-28S45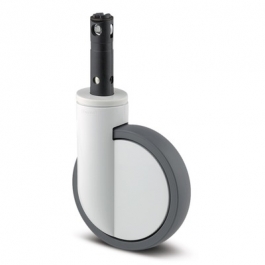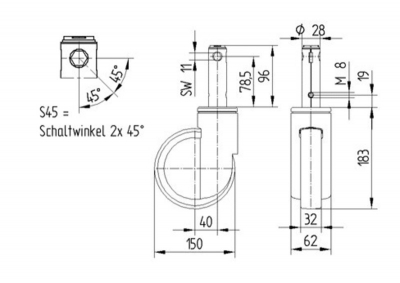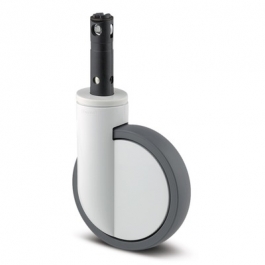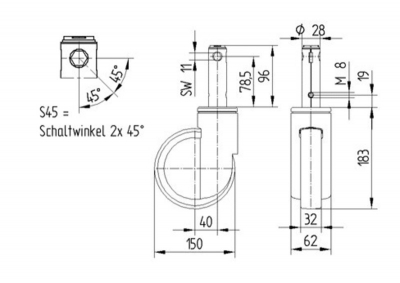 Integral 2046 serie 2-Way 2046UAP150R26-28S45
Product number:
WHTEN020021
Replaces OEM Product Number:
2046UAP150R26-28S45
incl. VAT €68.64
Excl. VAT
€56.73
All parts are MDR compliant
Purchase comfortable on account
Product Information
The Pros
User friendly central locking possibility
Precision ball bearing in the swivel bearing
2-way castor: Total lock and swivel
The XSX versions are made with the Maxtech conductive wheel tread
TÜV Süd certified to EN 12531 and a dynamic load of 150kg

Read more...



Description

The Tente Integral castor is suited for a wide range of medical beds and appliances. MSP currently offers the Integral 2046 series in a diameter of Ø125mm, Ø150mm and Ø200mm in both the UAP (200mm in UAX) and XSX Maxtech (conductive) wheel treads.

Please browse the brochure of the Integral in the downloads sections for further details and information. Should you require a different fitting method or wheel tread, please contact us for the possibilities.

Select the desired wheel tread and housing colour above and you will be able to download the appropriate datasheet from the downloads section as well.

A complete overview of the specifications of the selected version can be found under the tab "Specifications".

MSP, the smarter alternative. Always!
Specifications
Technical Specifications "Integral 2046 serie 2-Way 2046UAP150R26-28S45"
Product number:
WHTEN020021
Manufacturer:
Tente
Replaces OEM Product Number:
2046UAP150R26-28S45
EAN/GTIN:
4031582300246
Weight:
1.086 kg
Certification:

EN 12531

Field of Application:

Emergency Room

, Homecare Room

, Nursing Room

, Patient Room

Hardness of tread:

D 42 Shore

Offset:

40mm

Static Load:

300kg

Stem-Ø:

28mm

Stem length:

96mm

Suited for Equipment:

Birthing Beds

, Homecare Beds

, Hospital Beds

, Nursing Beds

Swivel interference Ø:

230mm

Swivel radius:

115mm

Tyre Width:

32mm

Tente Model Series:

Integral 2-way

Wheel Diameter:

150mm

Mounting method:

Stem

Wheel tread:

UAP

Electrical Conductivity:

No (UAP)

Brake function:

Braked

Build Height:

183mm

Dynamic Load:

150kg

Type of spare part:

Castor
Data according to manufacturer. Errors and changes reserved.