Levina Light 5225 series 5225PJP075L51-10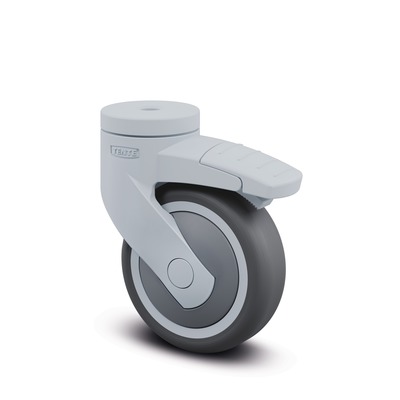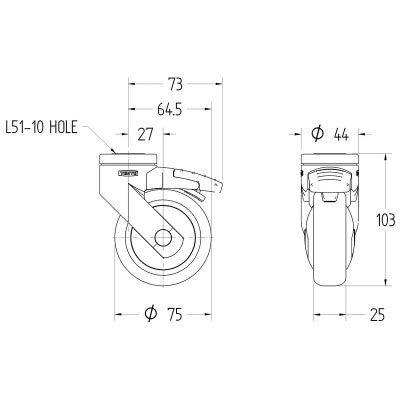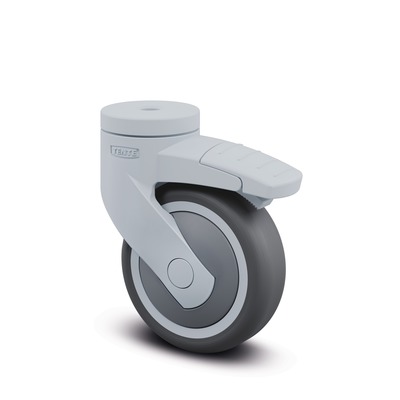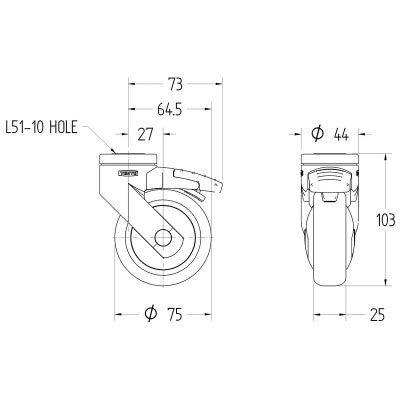 Levina Light 5225 series 5225PJP075L51-10
Available, delivery time: From stock
Product number:
WHTEN030002
Replaces OEM Product Number:
5225PJP075L51-10
incl. VAT €21.72
Excl. VAT
€17.95
All parts are MDR compliant
Purchase comfortable on account
Recommended Products
Product Information
The Pros
Total lock for simultaneously locking the wheel and swivel housing
Plain bearing in the swivel head and precision ball bearing in the wheel
Blind hole L51-10 mounting method
Plenty of fittings available for easy assembly
Equipped with Supratech Precision (PJP) wheel tread
TÜV Süd certified to EN 12530 and a dynamic load of 75kg

Read more...



Description

The Tente Levina Light castor is suited for a wide range of equipment used in various hospital environments. MSP currently offers the Levina Light 5225 series in a diameter of Ø75mm in the PJP Supratech Precision wheel tread. This is the braked version of the Levina Light with total lock functionality.

Please browse the brochure of the Levina Light in the downloads sections for further details and information. Should you require a different diameter or wheel tread, please contact us for the possibilities.

Go to the downloads section to download the appropriate datasheet.

A complete overview of the specifications of the selected version can be found under the tab "Specifications".

MSP, the smarter alternative. Always!
Specifications
Technical Specifications "Levina Light 5225 series 5225PJP075L51-10"
Product number:
WHTEN030002
Manufacturer:
Tente
Replaces OEM Product Number:
5225PJP075L51-10
EAN/GTIN:
4031582477061
Weight:
0.17 kg
Certification:

EN 12530

Field of Application:

Emergency Room

, Homecare Room

, Nursing Room

, Operating Room

, Patient Room

, Radiology Room

, Restaurant Area

, Staff/Offices Area

Hardness of tread:

A 87 Shore

Offset:

27mm

Static Load:

150kg

Suited for Equipment:

Catering Trolleys

, Console PC

, Instrument Carts

, Medication Carts

, Surgical Carts

, Tray Carts

, Trolley Tables

Swivel interference Ø:

146mm

Swivel radius:

73mm

Tyre Width:

25mm

Tente Model Series:

Levina

Wheel Diameter:

75mm

Mounting method:

Blind Hole L51-10

Wheel tread:

PJP

Electrical Conductivity:

No (PJP)

Brake function:

Non-braked

Build Height:

103mm

Stainless Steel Bearings:

No

Dynamic Load:

75kg

Type of spare part:

Castor
Data according to manufacturer. Errors and changes reserved.